Wow! Brand new T-shirts FIT UP! landed at our studios!
From now on, you can find our new collection of T-shirts at every FIT UP! studio in Slovakia and Czech Republic. You can choose from 4 different desings – 2 for ladies and 2 for gentlemens that were specifically designed for you! F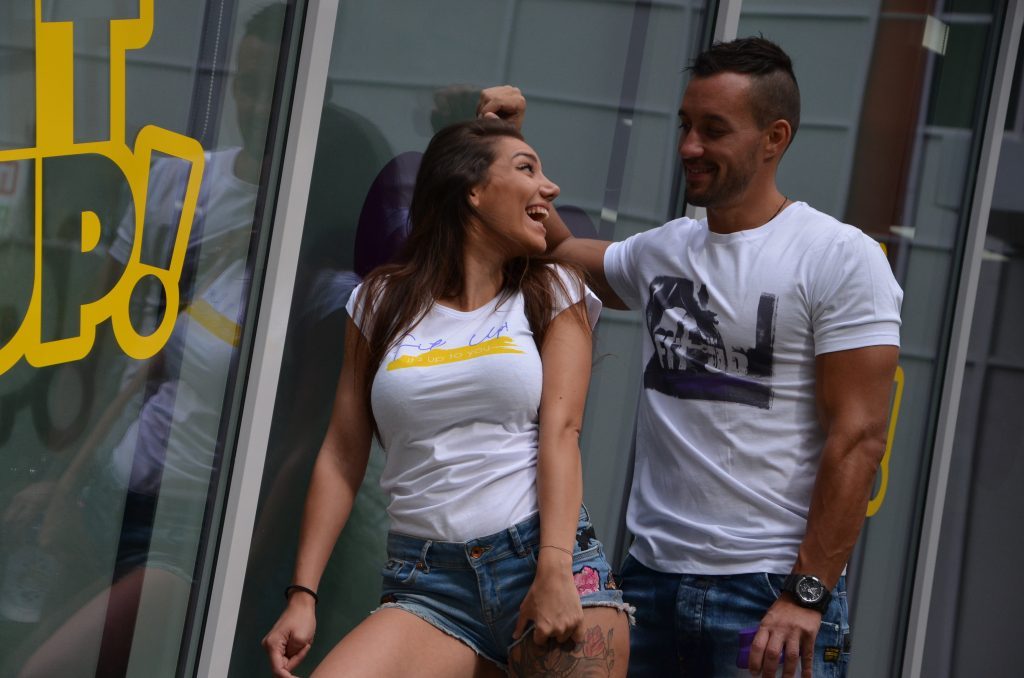 Thanks to 100 % cotton, they are great not only for exercise but for every day. Our aim was to design our own merch that will be available for every FIT UP! fan out there. Four original designs might be complemented by new designs in the future. We are waiting for your feedback as this won't be the last collection we've designed for you. We know you, our member, are creative creatures so send us your ideas and maybe our next collection will be inspired by you!