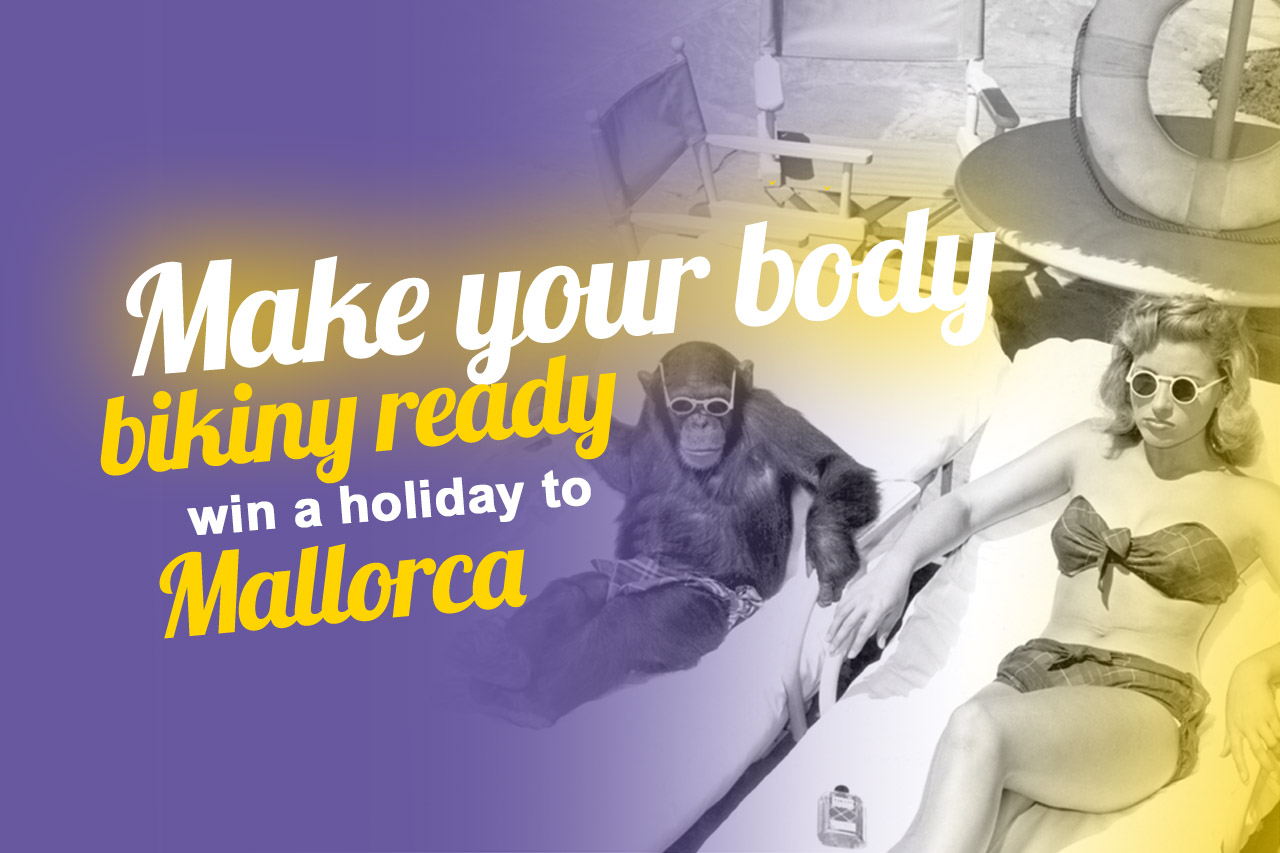 Voting for Summer on Mallorca is starting from 01.07.2018 till 31.07.2018!
For voting, please visit the followed url: http://fitup.sk/hlasovanie
Make your body holiday ready and win a holiday to Mallorca!
Would you like to win a holiday in Mallorca for 2 people, absolutely for free? So don't lose any more time and join in our summer Challenge #damtodoleta!
The summer is slowly coming and now is the right time to do something about our winter bodies that we can't hide under tons of jumpers anymore.
That's why we decided to motivate you a little and give one of you an extra special holiday in Mallorca where you can show off your new body. All you need to do is to work out for 2 months and show us your body transformation. Online voting will take place on our website in June and the one of you with the highest number of votes will fly to kiss the sun. 🙂
How to get involved
• The competition starts on 1st of April 2018 and ends on 15th of June 2018
• Every competitor trains on its own
• At the beginning of the challenge, take your picture with an event sticker #damtodoleta, which you will find on mirrors in our changing rooms. If you would prefer to take your picture in a privacy of your house or somewhere else, you can do so by taking an event sticker #damtodoleta – the important thing is that the sticker will be visible (we want an actual transformation).
• An online voting will take place on our website from the end of June and will last for 1 month. All voters will be able to chose the winner.
Rules for entrants
• Active membership during the whole competition (from 1. 4. 2018 do 30. 6. 2018)
• You can´t have any outstanding debts towards FIT UP!
• You must send before and after pictures with visible event sticker #damtodoleta (you will find the stickers at all FIT UP! studios). Send both pictures together until 15. 6. 2018 on damtodoleta@fitup.sk
• Written approval that FIT UP! can use all the pictures you will send
The prize for the winner
• 1 x holiday to Mallorca for 2 persons
Every competitor will also get FIT UP! towel and 2 x free entry to our studios for friends.
So what, are you with us? We are very excited to see all your transformations! Fingers crossed. 🙂
Become our VIP member
and get advantages.