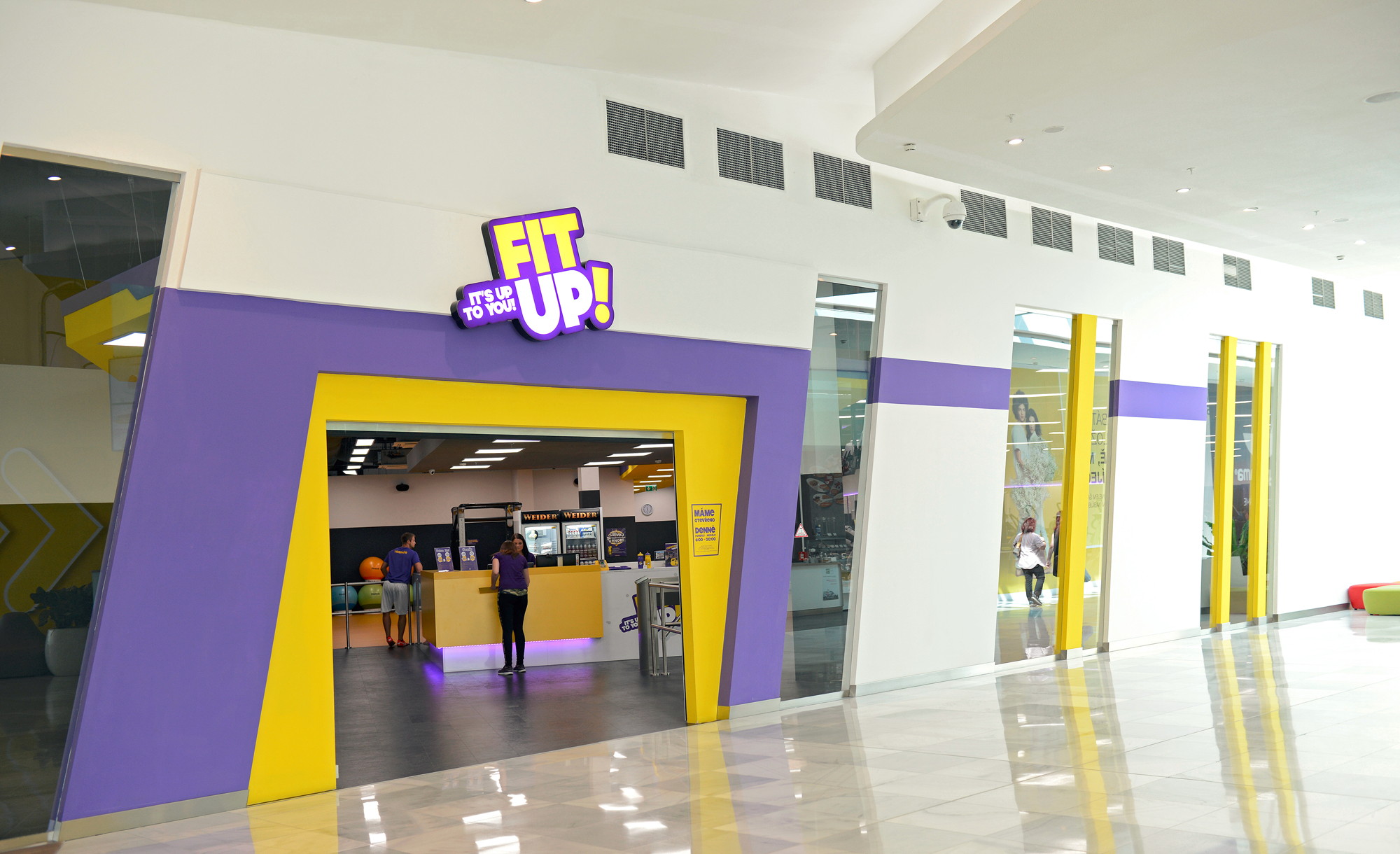 Centrum Černý Most, Chlumecká 765/6, 198 19 Praha 9
Fitness Centrum Prague – Černý Most (06:00-24:00)
ANNUAL MEMBERSHIP
FITNESS
599 Kč
/month
PAID MONTHLY
ANNUAL MEMBERSHIP
FITNESS
549 Kč
/month
PAID IN ADVANCE
6 MONTH MEMBERSHIP FITNESS
749 Kč
/month
PAID IN ADVANCE
1 MONTH MEMBERSHIP FITNESS
899 Kč
/month
PAID IN ADVANCE
ANNUAL MEMBERSHIP VIP
899 Kč
/month
PAID MONTHLY
ANNUAL MEMBERSHIP VIP
849 KČ
/month
PAID IN ADVANCE
6 MONTH MEMBERSHIP VIP
1029 KČ
/month
PAID IN ADVANCE
1 MONTH MEMBERSHIP VIP
1149 KČ
/month
PAID IN ADVANCE
Trainers:
HOW TO GET HERE:
On foot through entrances from Bryksova and Chlumecká Streets. The FIT UP! studio is located on the second floor of the Černý Most Centre, next to the Cinestar cinema. From 6 a.m. to 9 a.m. or from 9 p.m. to 12 a.m. when the shopping centre is closed, you may enter the fitness centre only through one entrance located on the rooftop parking area.
By car:
The FIT UP! studio in the Černý Most Centre is located in a highly accessible location near the crossroads of the motorway D11 to Hradec Králové, speedway R10 to Liberec and the north-east by-pass of Prague. Access to underground and above-ground garages is from Chlumecká and Bryksova Streets. There are over 3,200 free parking places available. The parking area is accessible every day from 7.30 a.m. to 12.30 a.m. There is a parking place for bicycles as well.
PUBLIC TRANSPORT:
Several means of public transport run to the Černý Most Centre. There are public transport stops on Chlumecká and Bryksova Streets in the surroundings. They are served by bus lines No. 303, 304, 344, 346, 353, 354, 367, 379 and 398. In the immediate vicinity there is also the Černý Most underground station which you may reach with the B line.
Černý Most Centre, Chlumecká 765/6, 198 19 Praha 9
GPS: Google maps – 50.108472, 14.583804
Become our VIP member
and get advantages.