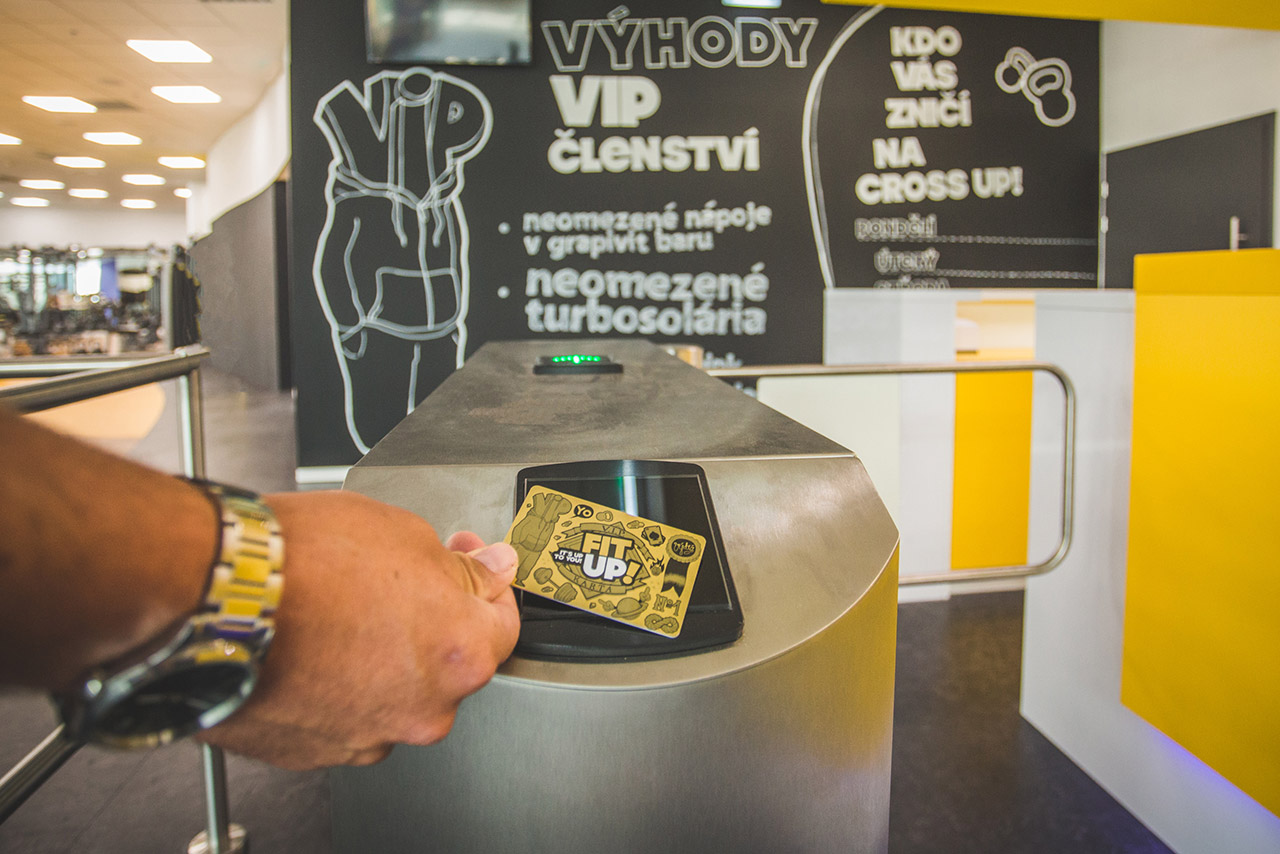 WHAT IS A GO UP! SERVICE?
Do you wish to train at home one day and in a different studio on the next day after your work? You may have access to all our branches, also when our network is extended in the future. This is the idea of the Go UP! service which enables you to visit all our studios in Czceh Republic and in Slovakia all year round without any restrictions!
GO UP! IS FREE OF CHARGE FOR VIP MEMBERS!
You may activate the GO UP! service for a lump-sum fee of 19,90 € (CZK 499). Activation of the service is free of charge for new VIP members! With GO UP! you are FIT UP! everywhere!
Become our VIP member
and get advantages.