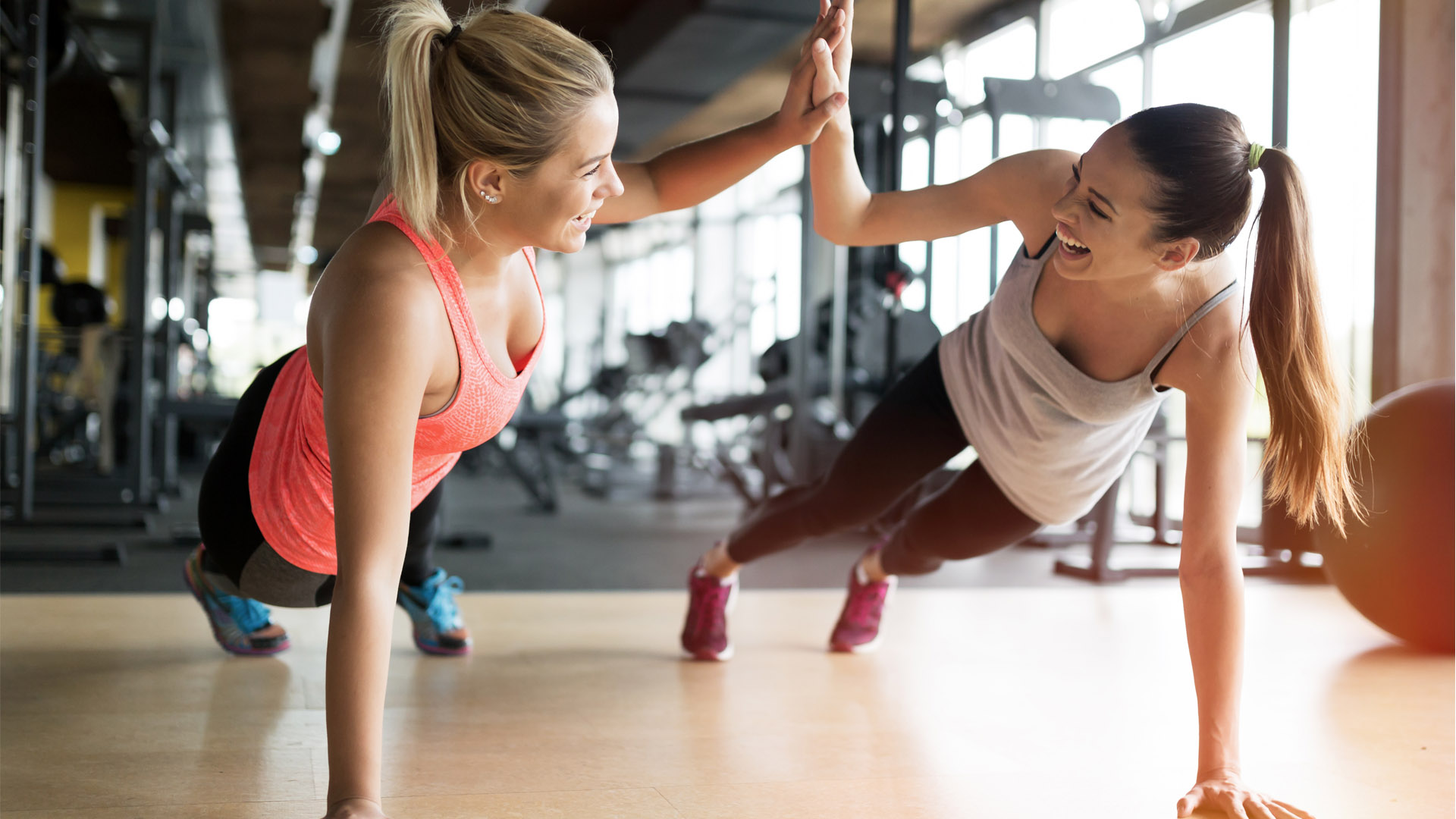 For every friend you will bring, we will give you 1 month for free
Do you know someone who would like to start exercise but is not quite sure how to get into it? Bring him to FIT UP! and if he becomes our member, we will refund you the next month's fee. Actually, we will return your monthly fee for every member you will bring to us. So simple! This promotion is for all our members and is running from 4. 9. 2017 to 30. 11. 2017.
How does it work?
Come together with your friend at a reception desk of any FIT UP! studio in Slovakia or the Czech Republic. Your friend must register with us and become our member. It's up to him if he decides to choose our Fitness or VIP membership. One of our receptionists will explain all our concept to him and advice about the best membership option for him. Once he becomes our member, you register your free month request in our online form (can be found at the bottom of this page). This promotion is taking place between 4. 9. 2017 and 30. 11. 2017 (included). Every month, we will evaluate your registrations, and if you meet our conditions, you will receive a confirmation email saying that you are getting XY months of free gym membership. However, don't cancel your standing order as it's one of the conditions for getting your free month/s. We will refund you for your free month/s in the form of a credit note at the end of each month.
The conditions for qualifying for this offer
1. Watch out for the dates! Your friend must become a member between 4. 9. And 30. 11. 2017. In this period, you must also complete our online registration form (attached below).
2. For validation of this offer, you mustn't be owing any money on your FIT UP! fees.
3. The offer is for all members in all FIT UP! centers in Slovakia and the Czech Republic.
4. Registration is only online. To complete the online form, you will need your friend's membership number.
5. You and your registered friend must have a standing order set up on your bank accounts.
GALLERY
Become our VIP member
and get advantages.