Summer is coming and our desire to discover and taste "the exotic" is growing as well. Some of us, however, have to just dream for now of an exotic holidays behind their desk. If you decide to try this tasty meal, you can get some exotic at least on your plate and even make something beneficial on your way to your dream body. Try this protein-based recipe that is loved by everyone! :)
Ingredients for 4 servings:
120 g brown rice
385 g tofu / 500g chicken breasts
1 entire broccoli or green beans or spinach
1/2 onion
2 garlic cloves
small piece of ginger
2 tblsp coconut oil
2 tblsp of soy sauce
1 can (400g) coconut milk
80 g cashew nuts
salt and pepper according to your own taste
Directions:
Cut chicken meat/ tofu into small dices and fry on coconut oil until it gets golden brown.
How to prepare satay sauce: Dice the onions, garlic and ginger and fry in a wok with coconut oil. Add soy sauce. Blend the cashew nuts in a food processor with a pinch of salt and a bit of water until it creates sauce.
Add the ready "nut sauce" to the mixture in wok and mix.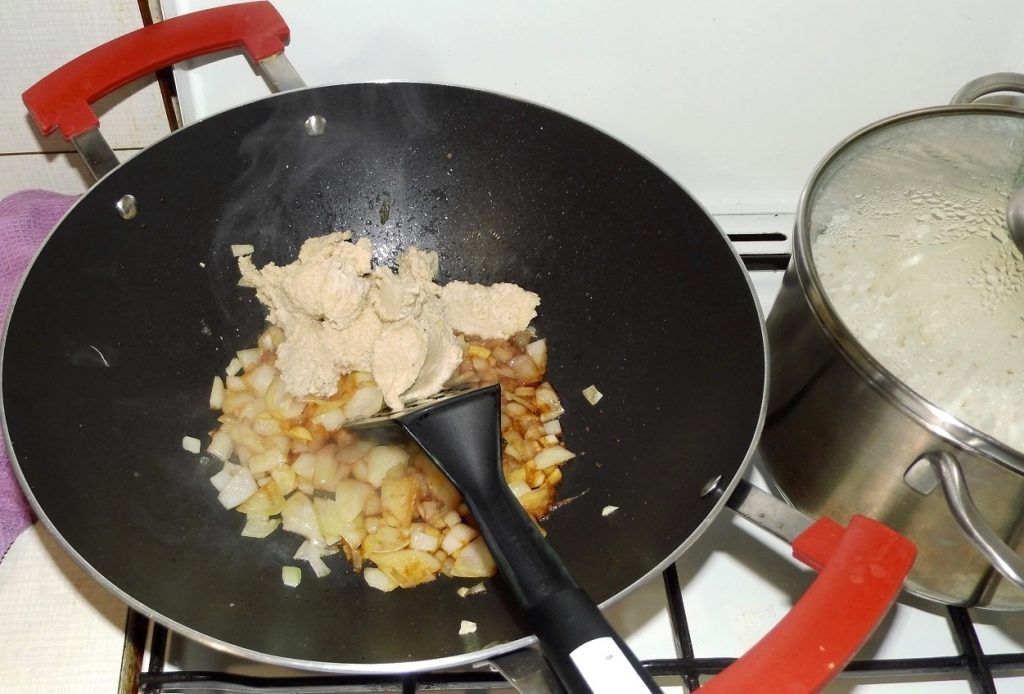 Pour coconut milk over the mixture and stir well. Finally add the chicken / tofu to the sauce and finish with some salt and pepper according to your own preferences. Cook the rice and broccoli as usual.
Enjoy your meal!
Your macros per 1 serving:
Tofu:
Calories: 530
Protein: 21
Carbohydrates: 25
Fat: 39
Chicken:
Calories: 546
Protein: 33
Carbohydrates: 25
Fat: 34